As we enter yet another wave of COVID-19, a number of small businesses have been forced to close their doors once again. Luckily, distance shopping is alive and well, and with the many Click & Collect platforms out there, business owners can continue to sell their products, even while in lockdown. This strange new era has made it clear that if you're not on the Internet already, now's the time to make the digital leap. Read on to discover how a Click & Collect Solution can help you minimize the damages and maximize the business opportunities that are emerging out of this global pandemic.
Can my business benefit?
If your business activity has experienced restrictions due to the Coronavirus, a Click & Collect solution can help you stay open and make sales while keeping your employees and customers safe.
If you run a food service or small store, a Click & Collect platform lets you focus on online orders and deliveries. By reducing the number of people who come to your premises, you can strengthen your protective measures while, at the same time, boosting your sales.
What are the advantages of Click & Collect ?
For consumers, Click & Collect means…
Saved time – they'll be able to find the products they want, when they want them and fast
Saved money – on lower delivery costs
The option to reserve their products ahead of time
Increased adherence to protective measures during the current health crisis.
For store owners, there are even more advantages…
Easier inventory management
Improved resource management (organizing teams, advance preparation…)
For businesses that have been closed by authorities: the ability to maintain a minimum level of activity.
For food services, small stores and all types of businesses: strengthened protective measures with fewer people on site.
Is Click & Collect complicated to set up?
Today's market offers a number of ultra simple solutions including Deliver, Click & Collect by Linkeo, available in Australia and Canada. This turnkey platform lets store owners launch a takeout service without even having a website.
All you need to do is fill out the product catalogue with photos, prices and product descriptions.  (You can take your photos with a smartphone.)
Thanks to our partnership with Stripe, customers can make their payments online via a bank or credit card. They can also pay directly in store, using the business's existing cash register system.
Business owners can then:
give their clients the direct link to the solution. (e.g. You can post a QR code on your shop door)
Or you can add a link to your Facebook and Google My Business Pages, or on your website.
Check out our online takeout order solution on this restaurant website .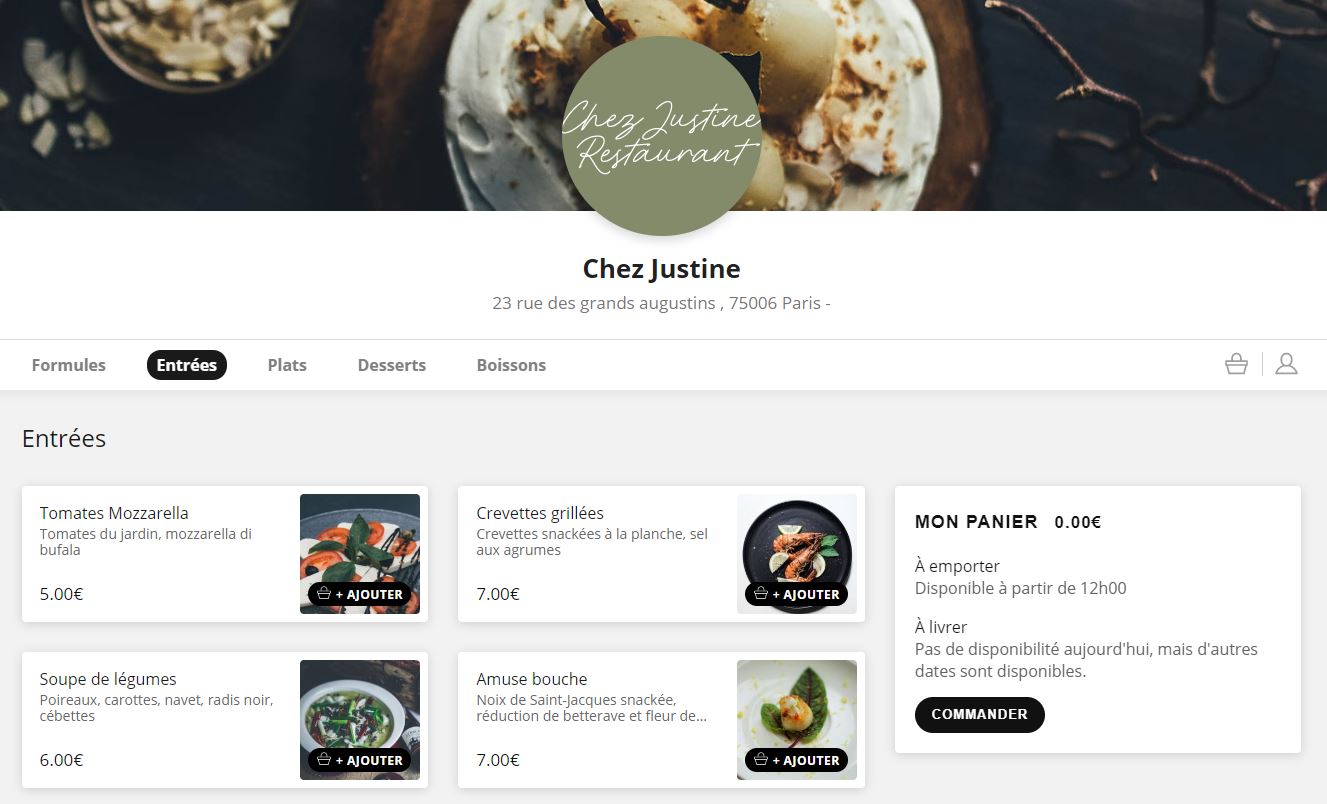 How much does it cost?
Depending on the solution, costs can vary from $40-$100/month.
That said, during this difficult time, a number of providers are rallying together for small businesses.
To give you the chance to test out this new sales method, during confinement, we are offering a free 3-month trial of our solution, Deliver by Linkeo, now available in Australia and Canada.  
Learn more…

Deliver by Linkeo, ready to take your orders in Australia and Canada.

3-Month free trial followed by $99/month plan. Zero commitment!
Extra guidance and support available during the lockdown period.