In order for your site to be in a good position in search engine results, it is possible to operate various levers (choice of keywords, content optimization, quality of incoming links, etc.).
But to quickly gain notoriety on Google, you can also buy keywords via Google Ads, its advertising agency. Here's how to do it.
1. How does it work?
To show your Google Ads ad, you first need to create a Free Google Ads account. Once your campaign is created, indicate your location, specify your maximum bid (for the purchase of a keyword related to your business) and set your daily budget. Then all you have to do is write a short text (a title followed by a quick description of your offer) and choose the (good) keywords before you start running your ad.
2. Which keywords to choose?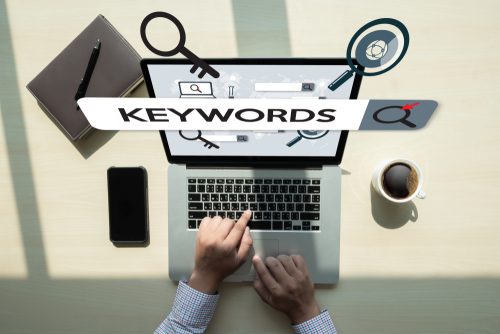 As you may already know, a keyword refers to a word or group of words that a user will enter when they search. For example, if you sell costume jewelry, buying the phrase "fancy jewelry" should make you prominent in the search results. However, provided that other ads whose keywords also match the user's query are better placed.
Indeed, your ranking depends of course on your bid (Google Ads is based on an auction system) but also on the quality of your ad (The Quality Score). Simply put, even if you've set a lower bid than one of your competitors you can come out in a better position if the relevance of the keywords, landing page (Landing page) and ad content are better quality.
FYI, it is this competition that, because it is done with each search, makes the position of your ad (or even its broadcast!) vary.
Good to know
Put yourself in the shoes of your customers and ask yourself what words they would type on their computer keyboard or smartphone screen to describe your business or products.
It is generally advisable to buy between 5 and 20 keywords per ad group.
Choosing keywords with multiple words will increase the likelihood that they will "match" with as many queries as possible.
With a keyword too "boat" (like "shoes" if you run a shoe store) that will cost you dearly and will have little chance of turning visitors into buyers, prefer a more targeted keyword ("shoe seller") to which you will associate your ("Strasburg").
3. How much does it cost?
In addition to its instantaneousness (as soon as the campaign is stopped, you will disappear from search engine results), the biggest flaw in paying REFERencing is its cost. For your Ads campaign to pay off, most SEO professionals estimate that you need to spend a minimum of €5 per day. As for keywords, be aware that the most searched can display a CPC (cost per click) that exceeds 10 euros… Traditionally, "insurance," "mutual" and "credit" are among the most expensive keywords on Google Ads. As for the "emergency" interventions carried out by certain professions (plumbers, locksmiths, etc.), the costs of acquiring keywords such as "Paris plumber" can exceed 200 euros.
Good to know
To take advantage of both the long-lasting (but time-taking) effects of natural referencing (SEO) and the instantaneous (but ephemeral) impact of paid referencing (SEA), combine them! Applied to the world of athletics, this alliance would combine the performance of a sprinter with those of a marathon runner!
Key points to remember:
Buying keywords on Google Ads allows you to quickly get qualified visits to its site.
The better the quality of an ad, the more profitable the budget will be.
Your keywords should be chosen with the utmost care.
A keyword "generic" will generate traffic but it will be low-skilled. On the contrary, a keyword "specific" will benefit from a higher conversion rate.
With the keywords being purchased at auction, the tougher the competition, the higher the prices. And vice versa.
If you have any doubts about your ability to set up relevant campaigns, there are many companies specialized in the field that will be able to accompany you in your steps.