Images are essential to make your content more accessible and engaging, but they are just as important for SEO. Relevant images allow search engines to better position your site. And with beautiful optimized images, even the loading time decreases. For all these reasons, choosing and optimizing your images is essential. Let's talk about it!
What is an optimized image?
It's simply a high-quality image, with the right size, size and resolution. A beautiful image increases user engagement, it's captivating and eye-catching.
To optimize images, it is essential to label them well. This will allow search engine robots to better access and understand the context of the page. You should know that images consume more bytes than other parts of a website. This can impact site performance by lengthening loading time. There is often an attempt to reduce the size of images so that they take up less storage space, but be CAREFUL not to compromise their quality.
How do you optimize your images?
Start by resizing them well before choosing the right format. Prefer the JPEG format for colorful images and PNG for others.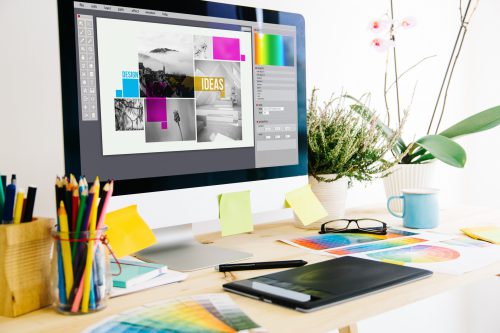 If it is necessary to compress an image, be careful that its size does not become too small at the risk of compromising its quality. Choose the compression rate based on each image. Simply put, you can also use image editing tools such as Adobe Photoshop, Jpeg Mini, OptiPng or FileOptimizer. These tools have a "save for the web" option that will automatically adapt the image size to the web while maintaining its quality. You can test the impact of image resizing on your page's loading speed using tools such as Pingdom, GTmetrix or Google PageSpeed Insights.
What are alt tags?
Visitors can quite easily understand the meaning of images, but search engine robots need certain indicators to better locate and rank your site. To make indexing each page on your site, containing images, faster, add alt tags. These are alternative texts to describe the images.
What about the name of the files?
For your images to contribute to your site's SEO, name them using relevant keywords. The name of each image file on your site must be thought out to be both adapted to the web and to Internet users. In other words, choose a name that makes sense.
How do I choose the title of the image?
On WordPress, the image title usually comes from the name of the file, so sometimes you can leave it as it is. Alternatively, you can rename the image using keywords in the same way as when choosing file names. While image titles are less important for SEO, they can support alt tags. Also note that they play a fairly important role in the user's engagement. The smartones will find a way to add a call to action…
Don't forget the legends.
Placed under the images, the captions are visible on the page and thus contribute to the user's engagement. To minimize the bounce rate, create relevant captions that reflect content.
What images do you need?
There are many free image banks on the internet. The problem with these images is that other companies are using them. Therefore, they will not necessarily help you improve the referencing of your site. Use unique images to bring originality to your content and optimize it for SEO.
The last points to check
Always check the relevance of each chosen image in relation to textual content. If your content doesn't provide enough information about what you're doing or proposing, rely on a nice image description to inform your prospects.
Be aware that Google relies on structured data to rank sites. Take this into account when optimizing your images. For more information, follow Google's instructions.
To make sure search engine robots notice every image, include it in your sitemap.
Finally, optimizing your site's images can be done in a number of ways. When it comes to website design including the choice of images, the user experience should be the first thing to think about. Indeed, the objective of any action taken to improve presentation or positioning is to attract prospects. To make your images have a positive impact on visitors to your site, optimize them!
Keep in mind that converting a visitor to a customer is a step-by-step process. Get through the commitment of commitment by offering beautiful content to your future customers. As far as SEO is concerned, you can easily stand out by following the techniques we have just seen.