The number of active users on Instagram continues to grow. This is a great opportunity for companies that want to give a boost to their digital marketing. Don't have a professional account on Instagram yet? In a few minutes, you'll know everything about this innovative platform and how to use it for your business. The most important points will be discussed in this article to guide you in creating your professional page on Instagram.
So here are the steps to create the Instagram account for your business
Start by setting a clear goal.
To give you an idea, a Instagram account can help you:
have visibility and prospects
develop brand awareness
collect ideas for content
Get real-time news you're interested in
interact with other users by sharing your ideas, articles…
The strategy to adopt depends on your goals.
Set up your Instagram account.
You can use your personal Instagram page or create a business page, it's just the way you want it. Make sure you have the right information about your profile, including contact information (email, address, phone number, etc.). Don't forget to connect your Instagram account to your Facebook account.
Profile means biography, and this is the third step in creating your pro account.
Personalize your Instagram bio.
To help your future customers get to know you better, learn more about your professional Ins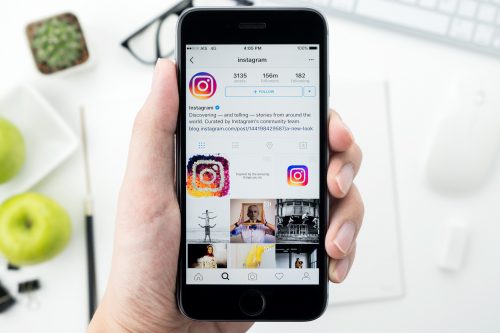 tagram account by including:
A link to your website
A little story that reflects your experience
A clear description of your job or products
Some achievements to show your know-how
Benefits for customers
Share all the information that could be used as a selling point. On Instagram, by offering interesting content you will have more followers.
Stand out without overdoing it by choosing the right username.
The username is your identity on Instagram. It is important to choose it well. On the platform, there is a username search tool that you can use. You can also choose a name based on your field of activity or how we just saw, depending on your goals. In any case, an eye-catching name is more selling.
Make a good combination with the "keywords" (this would position you pretty well in the Instagram and Google search results) that you'd like to put in your name. Be careful that this one is not too long. Choose a username that's easy to remember! 
Enrich your content with images and videos.
With relevant images and videos, your Instagram account will be most captivating. Instagram requires photos of different sizes for your profile, stories and organic posts. The main thing is to respect these dimensions and above all to choose good quality images.
Organize your publications.
To energize your professional Instagram account, you need to define how often you post your content, images or videos. Every day, several times a day or once a week, it's just the way you want it. It's just as important to choose the content of your posts, so don't stray from your goals. Post interesting things, using appropriate hashtags. Each of your publications should be accompanied by a small, eye-catching text. It's with engaging content that you'll continue to get noticed by Instagram's algorithm and keep your visibility.
Optimize the content of your posts.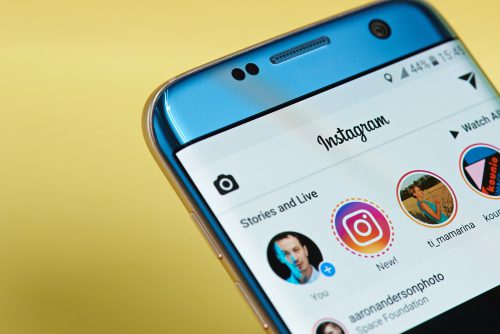 A little research will help you choose the best keywords. On Instagram, hashtags play an essential role, so make sure you make the most of it. Hashtags will allow you to reach a wide audience, and at the same time, will increase the number of followers. #photooftheday, #TBT or #throwbackthursday, #motivationalmonday, #blogging are all hashtags to use to attract followers and interact with other users. And there are others. As for the legends, choose the right length to put the essentials.
To get the public's attention, there are a thousand and one ways to do it on Instagram. Continue.
Offer content that inspires confidence.
To start your business on Instagram, you need to earn the trust of your prospects. And this can only be done with good quality content. The quality of the content is measured by the many elements we talked about earlier. Read, hold and apply, that's what you have to do.
Two final steps to complete the creation of your professional profile on Instagram.
Be an active user.
Stay active to continue to attract followers. Don't just boost your posts, like it and also comment on your subscribers' posts. Encourage exchanges, conversations, comments, sharing…
Find the best influencers for your marketing.
With good quality content, you'll get a lot of talk! Attract influencers to share your posts with their community. Travel lovers, new technology enthusiasts, fashion addicts and many other categories of users will be able to participate in your instagram influence campaign, thanks to influencers.
Now you know the two factors of success on Instagram: quality content and good interaction with your followers. It's up to you!