The use of internal links has many advantages, both for the ranking of your site and for its visitors. In this article discover all the tricks to strengthen your internal link strategy…
First, be aware that internal links link one page of your site to another. And just like backlinks, they pass on authority rights. For users, internal links serve as guides. They allow users to browse a site by clicking on links based on the information they are looking for. This is a way to drive users into the conversion funnel.
Wondering how to use internal links? How many to include on a page and to which pages to create a link? The answers are in the next lines.
What is an internal link?
Also called hyperlink, the internal link points to another page of the same website. The simplest example is the navigation menu. This menu contains links to the pages of the site and provides a directory guiding users in their search for information.
What is the best location for internal links?
It is appropriate to place at least one internal link in each page of your site. This translates the connection of the different pages and will allow you to prioritize them. This make it easier for search engine robots to find the most important pages on your site. In this sense, it is important that you define the location of your internal links. Put it on your landing pages, in your blog posts and all your content, old or new. Regarding this last point, it is important to know that linking old content to new content can allow for a better ranking of the new page, because the authority of the old content is maintained. So when you publish a new article, be sure to link it to older articles. You can return two or three already well-indexed items to your new item. (Good indexing can take 2 months or more. Choose your items based on that.)
How do internal links boost SEO?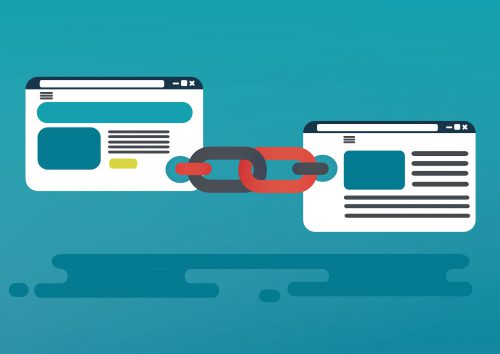 Internal links allow better indexing of your site's pages and improve their referencing. With relevant links, you'll be able to keep users on your site longer by browsing them. And the longer users stay on your site, the more energized the referencing of it. The comfort of using your site is also improved thanks to internal links. This user experience is a very important ranking factor.
The list of benefits of internal links is long.
They lengthen users' time to pass on a page and encourage them to read more content to access more information.
They're reducing the bounce rate.
They improve the visibility of a page
They facilitate the exploration of the site by search engines
They tell search engines the structure of the site
They show that each content is about a specific topic and thus brings more detail to users
They generate traffic to different pages
Compared to Backlinks, are internal links more important for SEO? That's a good question! Many experts have looked into the subject and agree that internal links and backlinks are all important for SEO. So you can create as many internal links as backlinks, this will only improve the popularity of your pages.
How do I choose existing content to link to new content?
Choose the most relevant existing page based on the subject of the new content. There are also tools to identify associated content. This is the case of Yoast SEO Premium which allows you to analyze the content of a wordpress site before suggesting links.
Some good practices
Before you place your internal links, make sure your content is of good quality. Keep in mind that links will redirect users to different pages of your site. Then offer good content to your prospects. Invest in creating your content. This is the basis of a good SEO. Then, line the pages to each other, respecting only one condition: the pages in question deal with the same theme. Neither the choice of links nor the pages to be linked should be made randomly. Everything has to be well thought out. This is an important step for positioning your site on search engines.
SEO is not the only goal of inserting internal links on your site. These links are also important to users. To make your content more dynamic and, above all, more "human," choose natural links and introduce them logically. How? Simply putting yourself in the shoes of your users: "If I am on this page to search for this information, what other information will I need?" Links link your content and allow users to continue browsing. So put links that make you click!
Also, try to vary as much as possible the internal links on your site. Don't redirect your users to your homepage. Create links to the other pages of the site, the most useful pages. Your goal is to provide information to your future customers. When they find what they're looking for, they'll automatically go to the contact form. It is therefore not necessary to make internal links to contact forms or quote requests. Make links to pages that provide relevant information.
---