There is nothing better than being able to take advantage of free and ever-increasing traffic to optimize its visibility on the internet. But for this, it takes much more than a beautiful site. We need a site optimized for search engines…
In this article, you'll discover several ranking factors! But first, do you know what "natural referencing" means? It is simply visitors to websites that go through a search engine such as Google. The operation is simple! The more you meet Google's ranking criteria, the more likely your site is to be well referenced and to be ranked among the top results. And it is this positioning that guarantees the visibility of your site, its popularity and the beginning of concrete results on the internet!
So how do you put all the odds on your side?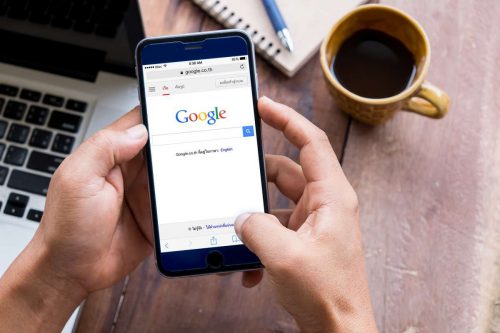 Let's talk about these famous factors and keep this article handy to see where you stand. Be aware that good REFERencing requires consistency. Work on it continuously and you'll see that your site will attract more and more visitors…
This list of factors is suitable for all users, even the most novice in SEO. It is true that some of them may have more impact than others, but the strength of your referencing will be based on all factors, not individual factors!
Security is a very important ranking factor, simply because Google wants to protect its users and recommend a reliable website. Give your site the right protection and encryption to optimize its security. For this, there is the HTTPS protocol.
The speed of your website must be monitored on a regular basis. To do this, there are several speed testing tools such as Pingdom.
The site plan allows Google to browse and prioritize all pages of your site according to their importance. If you use WordPress, you can set up your site's plan with the Yoast plug-in, otherwise try with an online sitemap generator.
Mobile optimization is also essential for your site. Take the time to check if all the features are suitable for a mobile interface.
Mobile loading speed is associated with the previous factor. For good loading speed, choose smaller images and videos to improve your site's performance.
The seniority of the domain also influences Google's ranking. Older domains have a slightly better chance than the newer ones. Speaking of domain, be aware that the authority of your site also facilitates its prioritization. This ranking can be influenced by external links. You can improve your authority by getting links from higher-ranked sites.
The Metas Page Description: You know, the little one that appears under the title of a search result, it's also a ranking factor. To be optimized, meta-descriptions must contain relevant keywords. Google regularly changes the character limits of metas descriptions, so make sure you're up to date…
A list of microdata tags can also be added to your site to allow Google to quickly understand its content. This is called "scheme." Check out schema.org and find out how this can improve your ranking.
Internal links connecting your site's pages are also used by Google to verify the quality of browsing and rank the importance of certain pages. If you want a particular page to be well positioned on Google, be sure to use many internal links to show its importance.
The dynamics of your site that translates into regular activity is a sure way to show Google that you are active. This can be done by regularly updating your content (images, videos, texts, etc.). Take the opportunity to check the compliance of the pages. Make sure your site has no spelling or grammar errors, and that browsing is easy.
About content
Extending the url of each page called "slug" is also one of the ranking factors in Google. A short slug is more user-friendly. You need a specified kind of keyword that is representative of the page to be classified. The words that make up the extension of the url will be separated with a hyphen "-.
Keywords: Many of us have already tried to fill in keyword content in a desperate attempt to rank. Unfortunately, hyper-optimized content in terms of keywords generally lacks quality, and Google has recognized that. A keyword density of between 0.5 and 2.5% would be ideal according to Yoast. To optimize your site's ranking, also place keywords in titles and page titles.
Subtitles: Using subtitles helps guide visitors by making it easier to navigate; and that's a very important point since Google is based on the user experience for ranking. So, work your H2 and H3 well so they're relevant…
The length of the content will contribute significantly to your site's ranking. As a general rule, the more content there is on a page, the better its ranking. Google specifically analyzes user behavior via page transit time.
The variety of content also plays into the rankings. Promote a mix of audio, images, writing and videos, and your site will appeal to visitors more. It's also a way to keep visitors on your page longer. And again, Google is based on user behavior!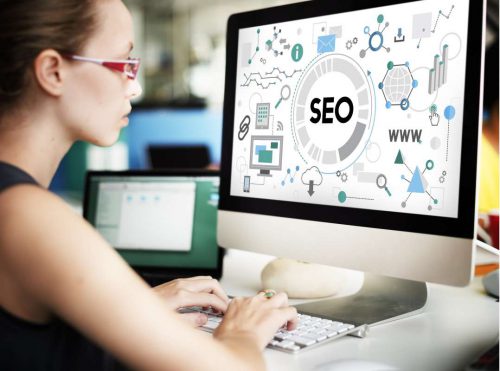 Alt Text tags: These are the anchors for the site images. Every image uploaded to your site must then have one! Choosing this type of tag is not difficult, you just have to insert your keywords.
External or integrated outbound links are also ranking factors. Ideally, make sure that
your links are reliable at the risk of being penalized by Google. Use a free tool such as BrokenLinkCheck to check for broken links.
Chips and numbered lists make it easy to read a page, and Google likes it, like anything that makes the user experience easier. A well thought out list could rank your site in the much sought-after "zero position," recipes are a great example. Of course, use lists wisely!
During the presentation of the previous factors, we have talked many times about the user's behavior, and we are not finished yet! Indeed, several parameters allow for better analysis of the user experience:
The bounce rate: This rate reflects the percentage of visitors who arrive on and leave a site without visiting other pages. The time they spend on the site is very short. The motives vary. In general, it's because they didn't quickly find what they were looking for.
Time spent on the site: The more the visitor is interested in the content, the more time the visitor spends on the site. Otherwise, the visitor increases the bounce rate.
The number of pages per session visited by a visitor before leaving the site is also a ranking factor. The higher the number, the more time spent on the site, and this is a good indication of quality.
Direct visits to your site prove that your content is of good quality. Google is very attentive to this. In fact, direct visits are the most important factors in ranking.
What about off-site strategies?
There are a number of ranking factors that can be exploited outside the site. First of all, it's social signals: shares, likes, comments and followers show the popularity of your site and will make a difference in your Google ranking.
Also, make a company list (including contacts) that will inform your visitors and potential customers about your company's business hours, location and contact information. The visibility of this information shows your transparency and will allow you to create a relationship of trust with your visitors.
Don't forget the backlinks to your site. They are among Google's most important ranking factors, including performance, domain authority and SEO traffic. Connect your site with other relevant sites, with a high domain authority. This will give you quality backlinks for your content. Review tools such as SEO Review Tools will help you track.
Finally, take an interest in the click-through rate (CTR). This is the percentage of people who click on your link when it appears in Google results. If your CTR is high, it tells Google that its audience appreciates your content. For you, it's one more chance to progress in the rankings…
We've just introduced nearly 30 Google ranking factors, but they're not the only ones. Anyway, you've certainly found what's missing from your strategy. It can never be repeated enough, a good user experience is the key to a good ranking in search results on Google. Think…