Landing pages are effective tools for converting visitors into customers, but they still need to be optimized for SEO. The idea is to direct users to a specific landing page with an eye-catching CTA, relevant and rich content. To optimize the page for search engines, don't forget to include useful links.

Wondering if it's possible to create a content-optimized landing page, generating a high conversion rate and well positioned in search engines? The answer is YES!
To attract leads to your page and convert them into customers, you need to start with a good ranking. Without further ado, know why your landing page is not ranked well in Google and what to do to change that!
What is holding back the ranking of your landing page?
If all your landing pages ranked well in Google and promoted conversion, that would be great! But so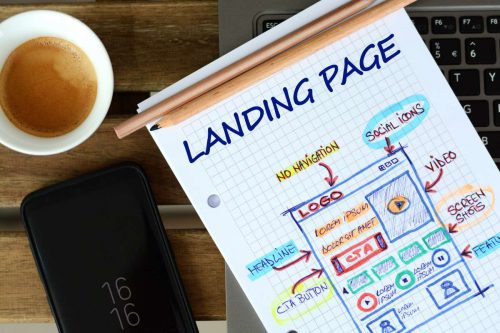 metimes your keywords, even if they are targeted, are already used by other sites that have a powerful SEO or popular pages thanks to backlinks. Poor landing page rankings could also be associated with technical problems, which prevents users from accessing your content.
Having a landing page optimized for conversions and with a good ranking remains difficult. What some people do, and you can do too, is distinguish between conversion-centric landing pages and those created for ranking.
Conversion-centric landing pages
The number of words is lower for conversion-centric pages, while denser content is essential for ranking in search engines. To encourage conversion, it is possible to attract visitors only with online advertising campaigns.
Landing pages optimized for SEO
This type of page is made for ranking, not conversion. A landing page optimized for SEO is a great way to target search keywords and generate organic traffic on the site. And with relevant content, the conversion is done naturally! Would this type of landing page with more content be more interesting? Yes, if all the potential of the landing pages for the SEO are well exploited, you can take advantage of it!
Google's ranking methods are quite subtle; and you can never be 100% sure what works. Nevertheless, remember these referencing and ranking factors that are recognized:
a lot of outgoing links
quality keywords
dense content (with lots of words)
a reduced bounce rate
good loading speed
an interesting page, which manages to hold the visitor's attention
There are so many good practices for optimizing landing pages on the web that the choice can sometimes be complicated. Take this pro advice, which takes into account the continuous changes in search engine algorithms: create high-quality landing pages with superior content. How? Discover the technique in the following lines.
How do I create an SEO-focused landing page?
Here are some important elements in creating a landing page optimized for SEO:
Highlight keywords at the page URL, H1 and H2.
Provide useful content: with credible information and good sales pitches, not to mention the CTA (call to action).
Offer content that "attracts" links: the more interesting the content, the more likely you are to attract backlinks and improve your ranking. You can adopt link-building strategies yourself, for example by creating blog posts.
Place the CTAs well, especially to target prospects a little hesitant. To do this, you can also offer them to subscribe to your newsletters.
Bring users to your landing page via other pages on your site. How? Simply with internal links.
Once you've created the landing page, what do you have to do?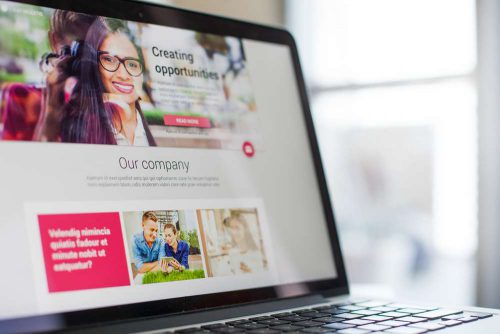 And yes, there are always things you can do to energize your site and improve conversion. To increase traffic, it is quite possible to share your landing page on social networks or exchange links with partners in your sector. Also, don't forget the importance of evaluating your page's performance. Conduct visibility tests, often check the keywords users use to land on your page, and, if necessary, update.
Is it necessary to disable a landing page?
You have created a landing page to highlight a promotion or any temporary offer. Once the promotion is complete, do you think you should also disable your landing page? Forget it! Be aware that bringing traffic to a page can take time. If you close your landing page too early, you may miss out on a lot of conversion opportunities. In addition, your page can still be used. By disabling it and then putting it back online, you will have to rebuild its referencing, it's like starting from scratch.
The question you are asking yourself right now is legitimate: if the promotion is over, why attract visitors to the page? Here's the tip: Use a 301 redirect to make sure the traffic you create with your landing page will continue to generate conversions. It is also convenient to inform your customers about new offers or to tell them when the promotion will resume…
Finally, let's go back to the landing page seering strategy.
A good ranking or a high conversion rate? You don't have to choose. You can create a landing page optimized for SEO and another conversion-oriented page further into the funnel. The idea is to direct the prospects on the second page from the first page…
For example, let's say you want to create a landing page on the sale of surveillance cameras. Your goal is conversion. To do this, you will use keywords that target people who want to buy them, such as "cheap surveillance camera," "professional surveillance camera," "cCTV" … And from the searches, Google knows that your landing page might match their needs.
For seO landing pages, you can use more catchy keywords such as "how to choose a surveillance camera" or "how to secure a building," and then direct these visitors to more focused pages on Conversion. In search results, you'll have pages that are more oriented to answering questions than to selling.
Last tip, for now: prefer long-tailed keywords for SEO. If you are operating in a limited area or specific domain, we recommend using local referencing keywords.