Because they allow you to stay in touch with your customers and prospects but also improve their online shopping experience, social networks must be an important part of your digital strategy.
Want to know why but also (and most importantly!) how Facebook, Instagram and Twitter can become your allies by helping you grow your online sales? Read on…
1. Social networks – e-commerce – a winning duo!
To use the slogan of an anti-smoking campaign, if smoking seriously harms health, social networks, on the other hand, seriously benefit your turnover. More seriously, it is clear that in the course of your business, social networks can be useful to you in more ways than one. Facebook, Twitter, Instagram and other Pinterest allow you to:
to improve your SEO (by sharing your content on social networks, you will generate qualified traffic on your online shopping site and that, Google loves it!)
to create new contacts but also to maintain the old ones,
to build your digital profile,
to manage your "e-reputation" by moderating what people say about you on social networks (where you have your hand, unlike forums…),
to give Internet users the opportunity to exchange about you, whether by communicating with each other, filing notices or consulting them (what specialists refer to as "social shopping"),
keep your customers informed (promotions, flash sales, news, etc.),
to simply sell!
2. Facebook, the must-see…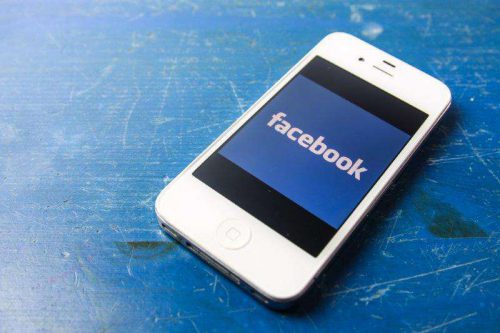 Well, we're not going to lie to each other… If you had to use only one social network, it would be Facebook! In addition to being very popular, this platform offers several very effective levers to boost your online sales. Because they have the advantage of being able to be adjusted according to the interests of Internet users or their location, Facebook ads will help you capture new customers. Another very useful tool is the call-to-action buttons. By clicking on it, users will be automatically redirected to your site.
3. Instagram because an image is worth a thousand words (well, it seems…)
If there is one social network that focuses on images, it's Instagram. Many professionals (restorers, hairdressers, florists, etc.) have already adopted it and regularly post – to the delight of their subscribers – many photos of their creations. Based on Facebook's "call-to—action" button, Instagram's "shop now" feature allows the user, with a simple click on your photo, to be instantly redirected to the page of your site where the product is being photographed. He can then buy it online if he wishes. As for Instagram ads that can be driven via Facebook Power Editor, an ad manager that can be accessed via its Facebook page and then Instagram account, they will boost your online sales volume.
4. Twitter (on your marks, ready? Tweet!)
Even if its stock is off the market, Twitter continues to be one of the main social networks. In other words, you have everything to lose by skipping it. And everything to gain by using its features to improve your online sales. In addition to the "buy button" button that allows Twittos to buy your items directly from their Twitter account, lists of your products and services can also be created. And to boost the impact of these lists, you could, for example, accompany them with promotions.
Key points to remember:
52% of Internet users view reviews on social networks (compared to 44% for physical shops),
88% of Internet users read reviews on consumer platforms before buying (compared to 73% for physical shops),
30% of Internet users give up buying if they find a majority of negative customer reviews. (Source: Ifop)